"

People in your life will come and go without recall..."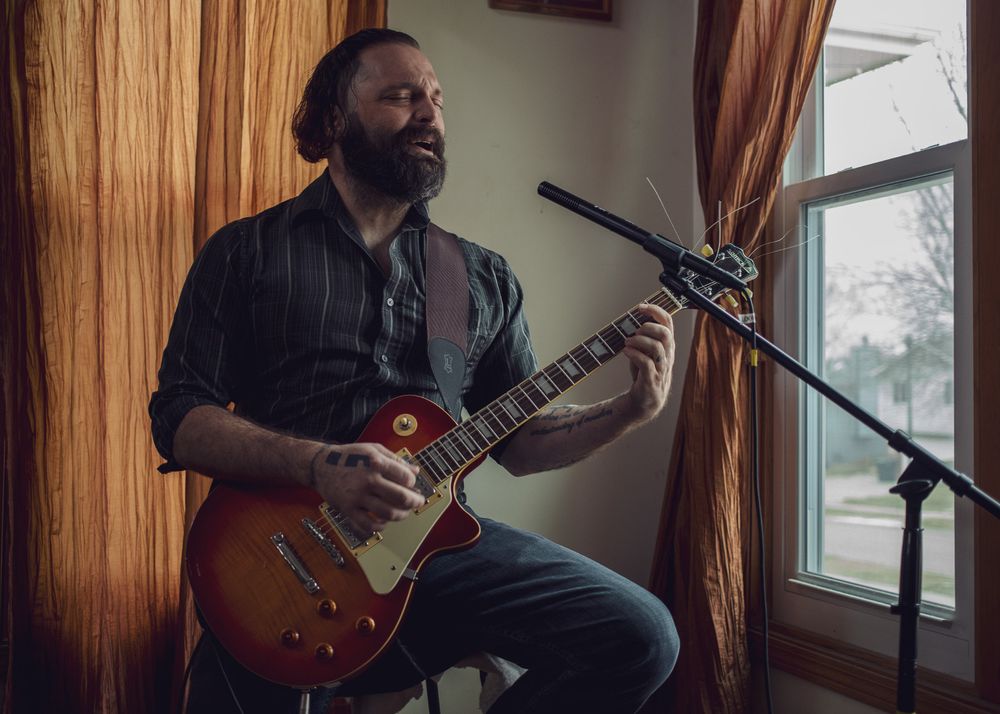 Lincoln, Neb., artist Rich Stripling, a.k.a. Broken Root is a one-man show while on tour across the country. The singer began his road journey Aug. 12. An Oct. 25 stop at Lawton's Railhead Saloon displayed what he's all about. 
With an acoustic guitar, his original songs "Salvation" and "Summer's fall" caught ears and attention with inflections of Bob Dylan that form all original. "St. Jude, Saint of Lost Causes" resonated with Leanord Cohen's word power but a resonance all the singer's. Enjoining his audience to howl at the moon with him, "Laramie" came as close to a country song as it could and still rock out. That's exactly as Stripling intended. He fuses the right music for the meaning of his songs.
"When I write a song, if it happens to be a country song, then it's a country song," he said, "and that's what this is."
A Gretsch electric guitar and small Fender amp allowed the set to take an energetic turn with a rare cover. "Turn the Page" was a Broken Root version that sounded all his own. You can't deny a singer who goes for the Bob Seger "hrrrrrrruhs" but through his own voice.
The closing song, "Feel and Fear" was a pared down instrumentation but no less punchy take on the original from his EP, "Selections from Paradise." The EP is abbreviated from the still-in-production full-length album "Falling Through Paradise" that should be released soon. Check out the soulfully creepy video: •Broken Root — "Feel and Fear" —https://youtu.be/LqGFJsVXITg.
Broken Root is worth the search. Interesting, complex and raw, the music's heart is passion that rings through every note. Stripling sings with his heart on his sleeve as a true artist. I look forward to his return.
You can check out what Broken Root is about via its Facebook or Reverb Nation pages.
* * * 
Scott Rains, The Lawton Constitution 
Broken Root is  Rich Stripling's band title, drawing from a reluctant notion or perceived need to box the sounds of his music. The name also calls towards  his mixture of ethnic backgrounds, being a mix of many... thus Breaking the Root of any one of them.  
Playing music since he was 10, he started playing old school metal  when he was 14, but his ever broadening taste has pushed him well past that one style, drawing in influence from music genre's like Celtic Folk, Americana, and Old tyme blues as well as artists like Iron & Wine, Bon Iver, Regina Spektor, and City and Colour, culminating in something blending all of them.